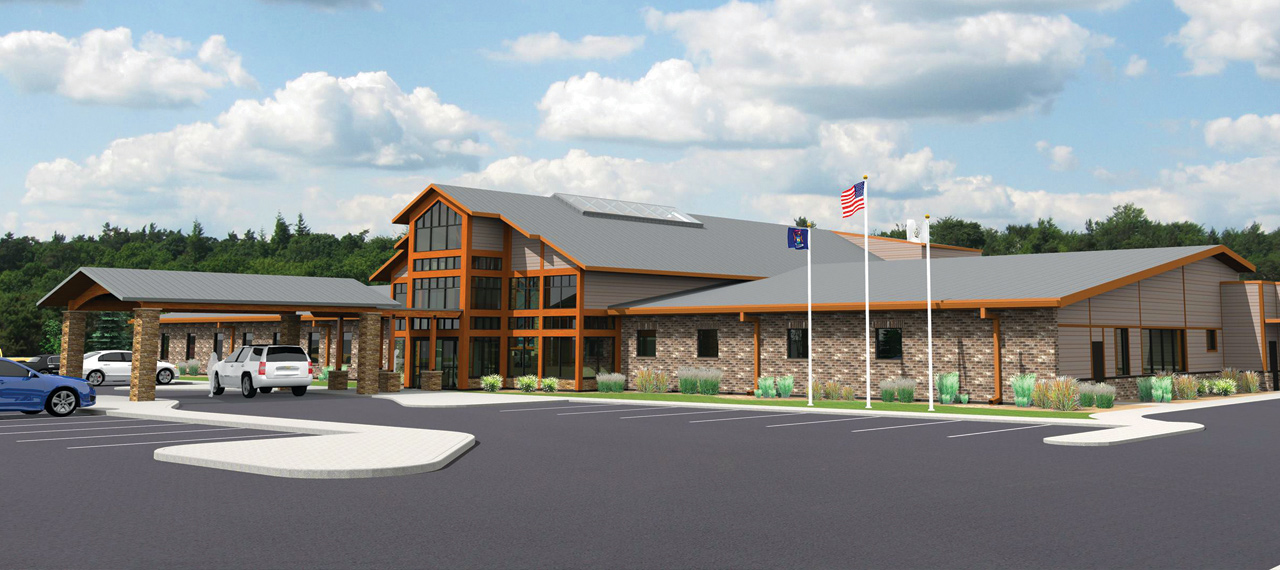 To date, CNCDE has successfully closed $20 million or 100% of its 2014 award. Our initial transaction was for the development of a new health center for the Lac Vieux Desert Band of Lake Superior Chippewa Indians in Watersmeet, Michigan, an area with a population of 1,472. The new health center offers critical healthcare to surrounding Native Americans, veterans and other rural patients. The center is located in an area that is medically underserved. The center serves citizens in two high poverty areas within close driving distance.
The development will provide dental and pharmacy service lines, create 10 new permanent jobs and retain 26 jobs. The average salary is $68,100, which is materially greater than the region's annual median income. This transaction was a milestone on many fronts for Indian Country. Three separate tribes worked collaboratively to have a catalytic impact on the rural community: CNCDE, 100 percent tribally owned, the Lac Vieux Desert tribe and the Shakopee Tribe as the senior creditor.
Our two other NMTC transactions are the Ho-Chunk Village, Inc. with the Winnebago Tribe of Nebraska and the Kaniohale Community Association, a native Hawaiian homeowners association organized as a 501c3 located in the village of La'i 'Ōpua. CNCDE's Ho-Chunk Village, Inc. transaction is located in a high poverty census tract that is also in the only persistent poverty county in Nebraska. It is a mixed-use project focusing on a live/work community development strategy honored by the Harvard Project on American Indian Economic Development.
The village of La'i 'Ōpua's mixed-use workforce development/community center is an $8 million project supporting rural communities and citizens living in high poverty areas. It will serve as a community gathering space and a workforce development center for certified nursing assistants, licensed practical nurse training and commercial driver's license training, to name a few. CNCDE is partnering with Valued Growth Associates, a minority-owned CDE that received a sub-allocation of NMTC's from Wells Fargo. This enabled them to transact this project (with CNCDE contributing $5 million and Valued Growth Associates $3 million).
Each of these three projects are located in rural communities, support community development and are either located in high poverty areas or support citizens living in high poverty areas. CNCDE aspires to provide capital to low-income communities, either as debt or debt with equity-like characteristics (NMTC's), which we have exhibited the capacity to do effectively.